Jass is known predominantly for his songs like 'Prada', 'Suit Punjabi', 'Lehanga', 'Viah' and 'Boss'. His single 'Lehanga' has featured in UK Asian Music Chart.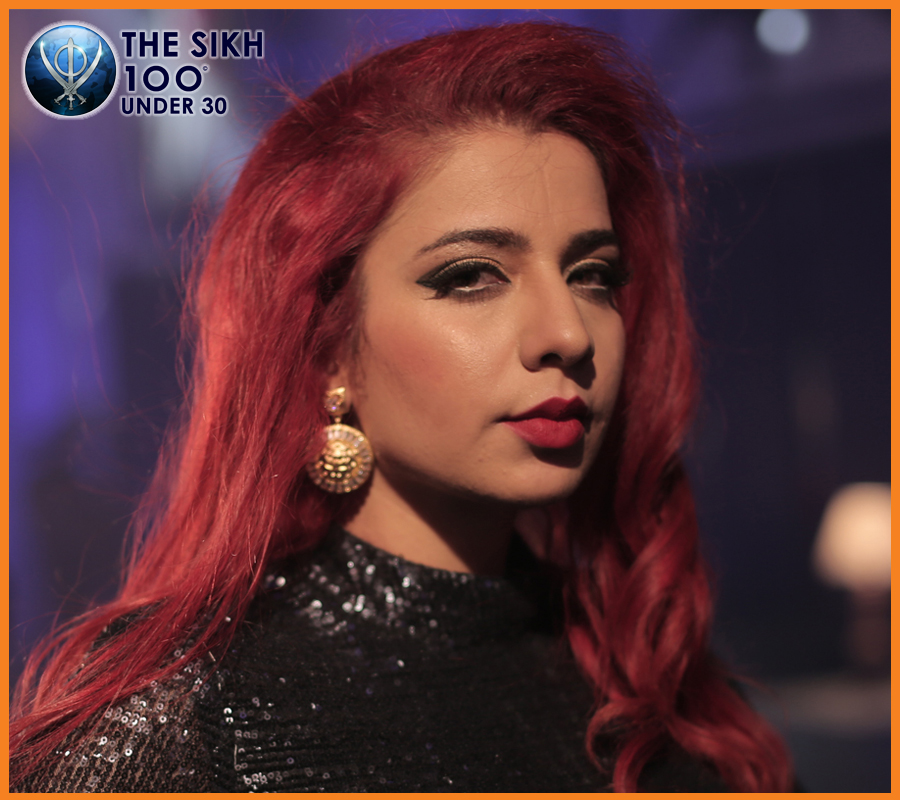 Baljinder aka 'Kaur B' is a Punjabi singer from India. She participated in Awaz Punjab Di's Season 3 and in the Voice of Punjab in 2011.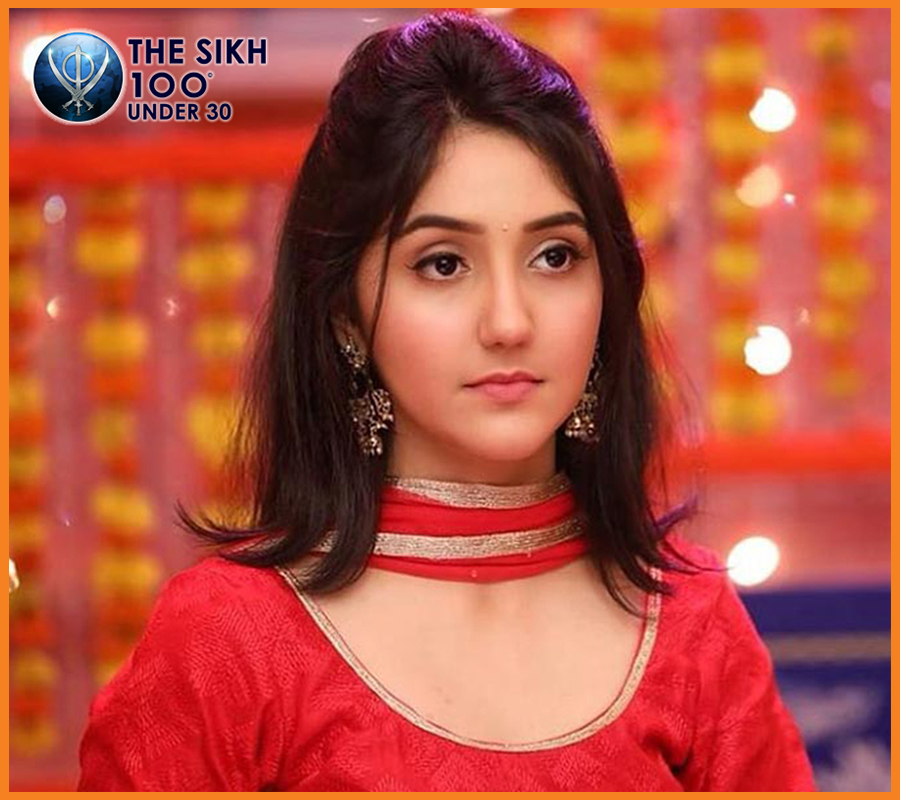 Ashnoor Kaur was born on the 3rd May 2004. She is an Indian actress who is best known for her acting in several television serials including Jhansi Ki Rani, Yeh Rishta Kya Kehlata hai.
Nimrat is an Indian singer, actress and playback singer known for her work in Punjabi music and films.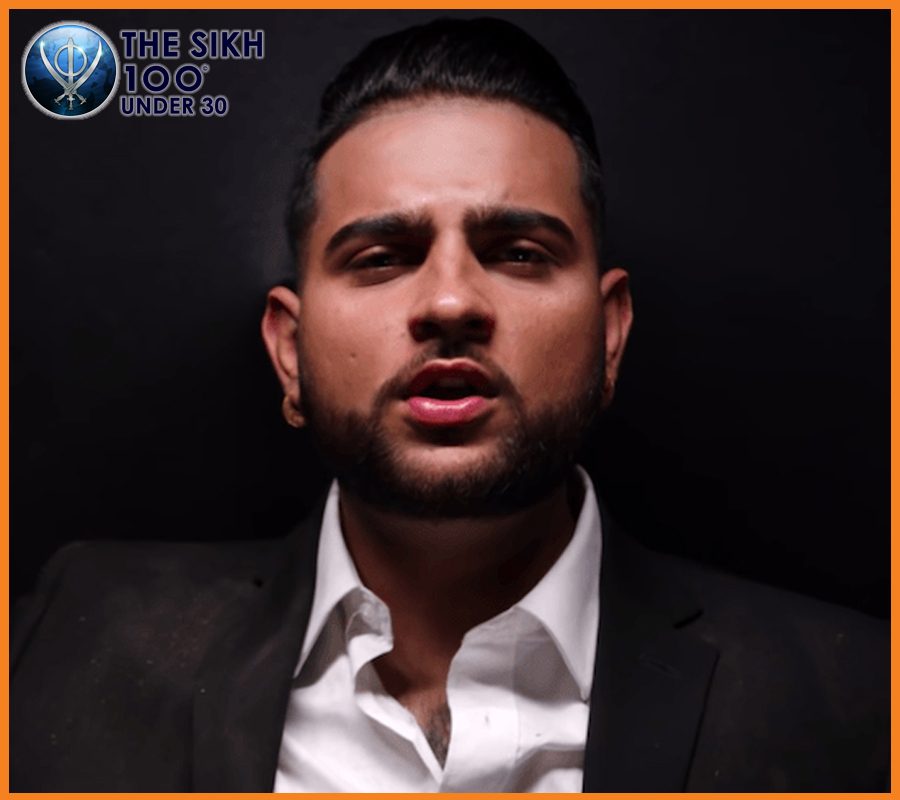 Karan is an Indian singer, lyricist and rapper known for his work in Punjabi music. He is best known for the songs 'Don't Look', 'Hint', 'Don't Worry', and 'Chitta Kurta'.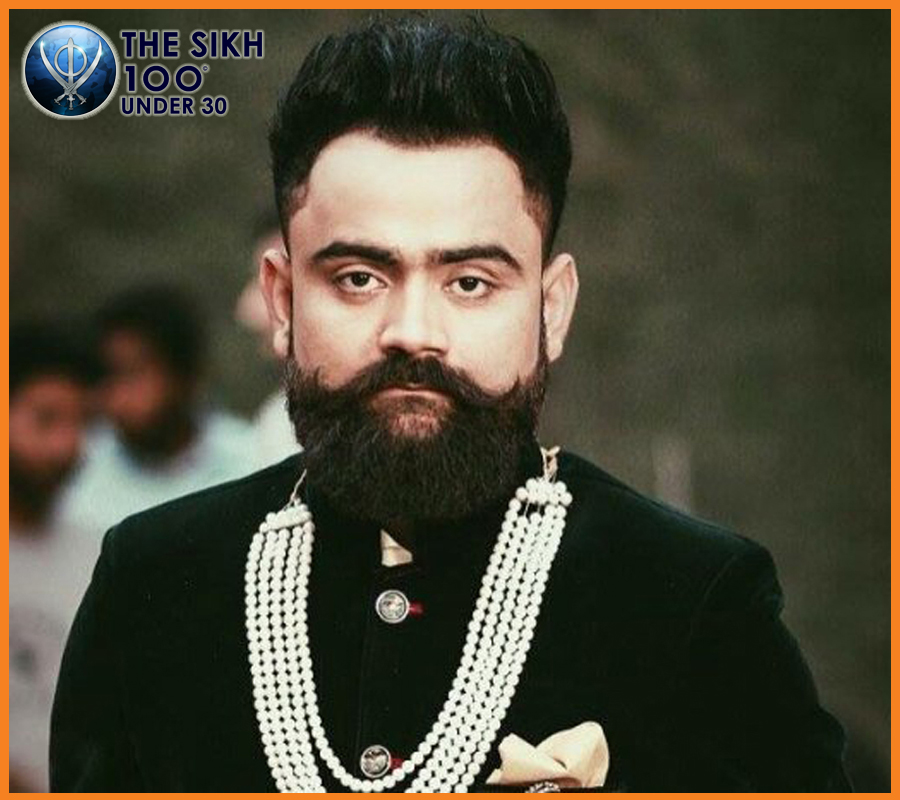 Amrit is an Indian singer, lyricist and actor associated with Punjabi films and music. He started his career in 2014 as a songwriter. 
Gurnam is an Indian singer and actor associated with Punjabi music and films. He is best known for his single 'Diamond' released in 2018.
Rupinder know as 'Rupi Kaur' is a #1 New York Times bestselling author and illustrator of two collections of poetry.
Nimrit is an Indian actress, lawyer, theatre artist and model. She is primarily known for her work in small screen industry.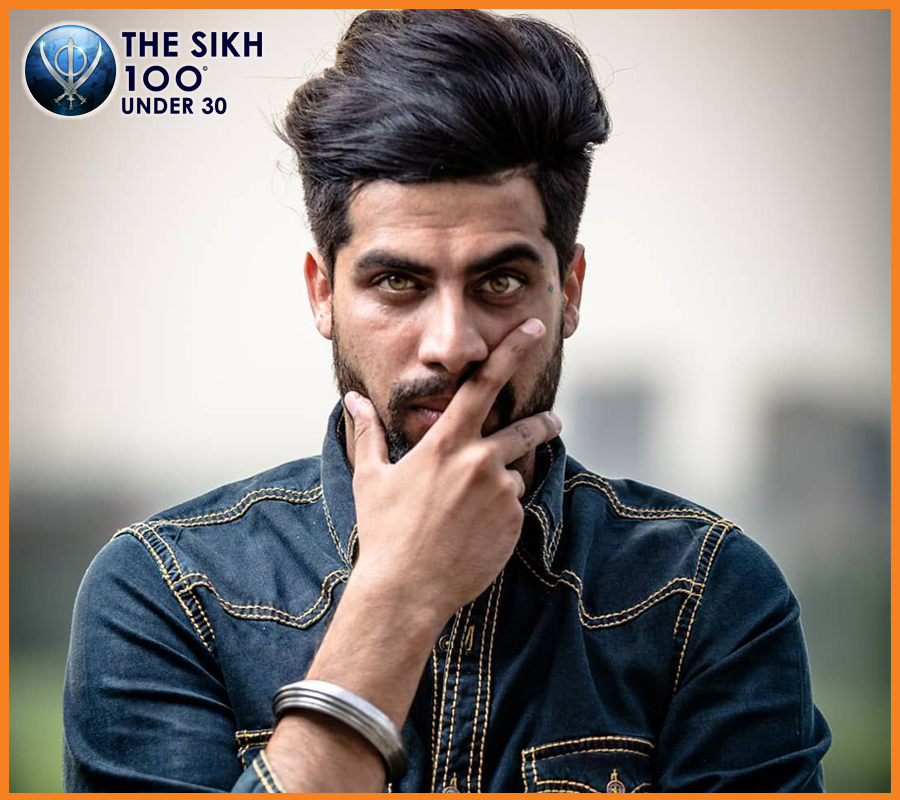 Manpreet Singh aka 'Singga' is a post-graduate of history. He is an Indian Singer, Songwriter, Lyricist, Musician and Model who is known for his work in Punjabi cinema.
Premjeet Singh Dhillon is an Indian singer and lyricist associated with Punjabi music. He started his singing career in 2018 with single Chan Milondi. 
Karan Randhawa is a Punjabi Singer and was born in 1994 in Sultanpur Lodhi, Kapurthala, Punjab. He started his singing career with a 5-7 Yaar song, which was written by Happy Raikoti.
Harnaaz Kaur Sandhu (born 3 March 2000) is an Indian model and beauty pageant titleholder who was crowned Miss Universe 2021. 
Sarpreet is a New Zealand professional footballer who plays as an attacking midfielder for Bayern Munich II and the New Zealand national team.
Bhai Anhad Singh Ji is the successor to Baba Jaswant Singh Ji from Gurdwara Nanaksar, Samrala Bypass Chowk, founder and chairman of Sri Guru Amar Das Hospital, Sector 32.
With the Blessings of Dhan Sant Baba Teja Singh Ji Maharaj Rara Sahib Ji, Bhai Arshnoor Singh become able to share messages from Sri Guru Granth Sahib Ji since 2009.
Chandeep Singh Sudan was 11 years old when he suffered an electric shock of approximately 11,000 volts. When all hope seemed lost, he decided to fight back. 
Jarnail Singh the twin brother of Jabarjang Singh aka the 'twin stallions'. Both started learning Muay Thai Boxing in the late 2014 under the guidance of Kru Master Jompop from Kiatphontip Gym.
Jabarjang Singh the twin brother of Jarnail Singh aka the 'twin stallions'. Both started learning Muay Thai Boxing in the late 2014 under the guidance of Kru Master Jompop from Kiatphontip Gym.
Harmanpreet is an Indian field hockey player who plays as a defender for the Indian national team. He was named in the Indian squad for the 2016 Summer Olympics.
Neelam is a British fashion model. She is known for her work with Burberry, Abercrombie and Fitch and appearing in Vogue.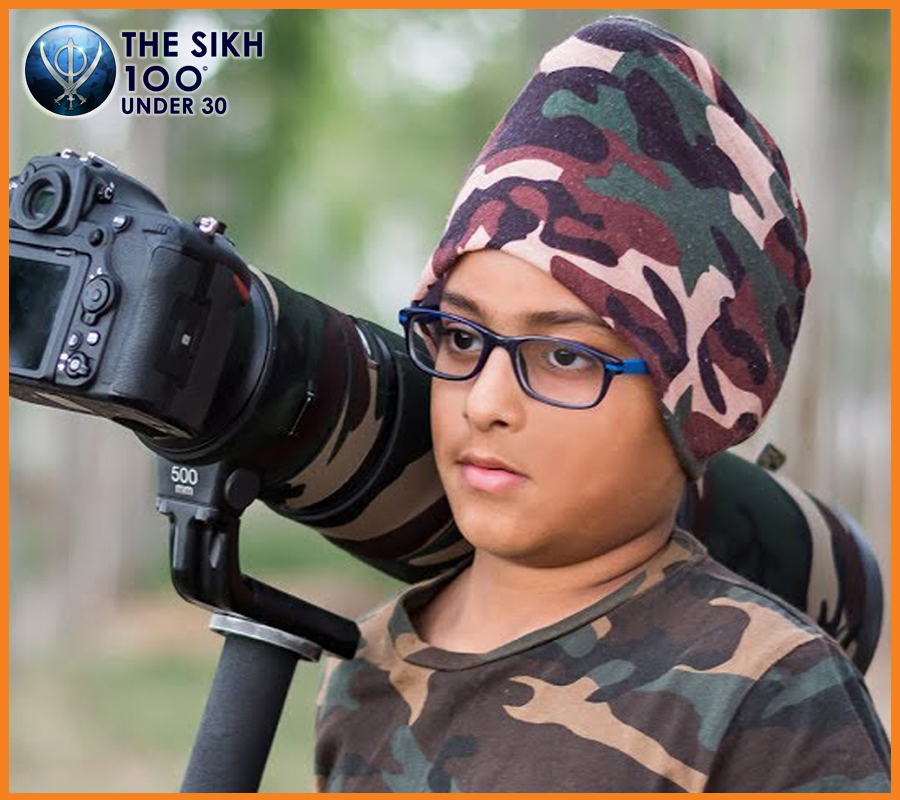 Arshdeep Singh is a well known young wildlife photographer. His work has been showcased in international publications such as Lonely Planet UK, Lonely Planet Germany.
Gurjit is an Indian female field hockey player. She plays the position of a defender and is also the Indian team's designated drag flicker.
Manpreet is an actor, known for Raabta (2017) and her collaboration with Garry Sandhu: Like U (Tere Jaisi) (2019).
Sim Bhullar is a Canadian professional basketball player. He played college basketball for New Mexico State University and is the first player of Indian descent to play in the NBA. At 7'5″.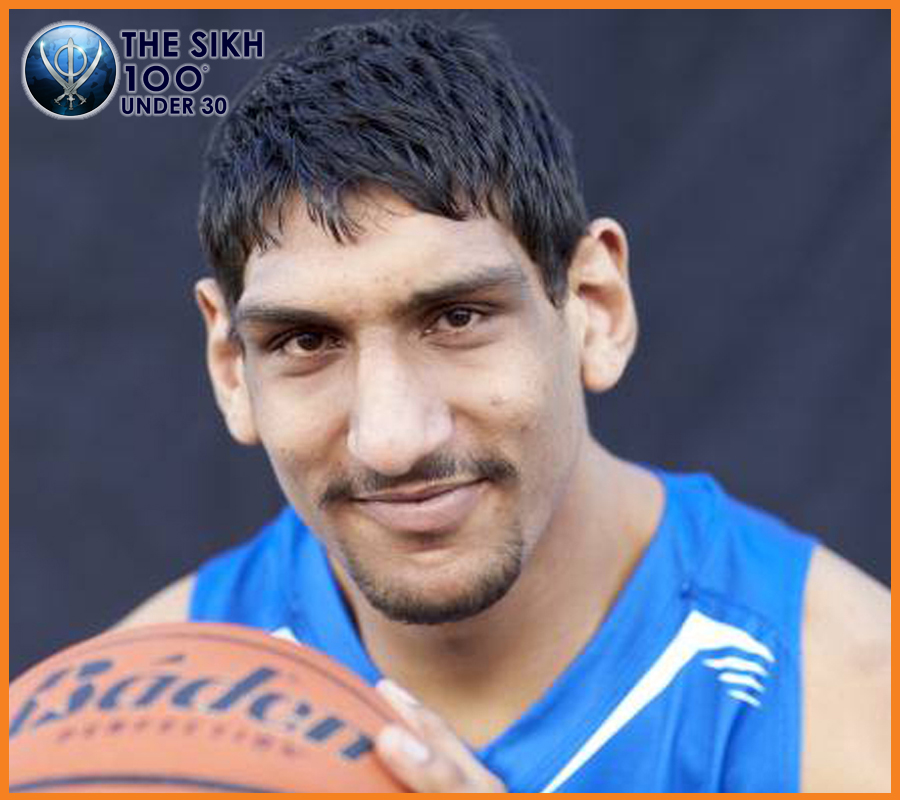 Satnam is an Indian professional basketball player for the St. John's Edge of the National Basketball League of Canada (NBL).
Onkar is the only child from Jammu to achieve multiple youngest world records worldwide in the field of literature and information technology.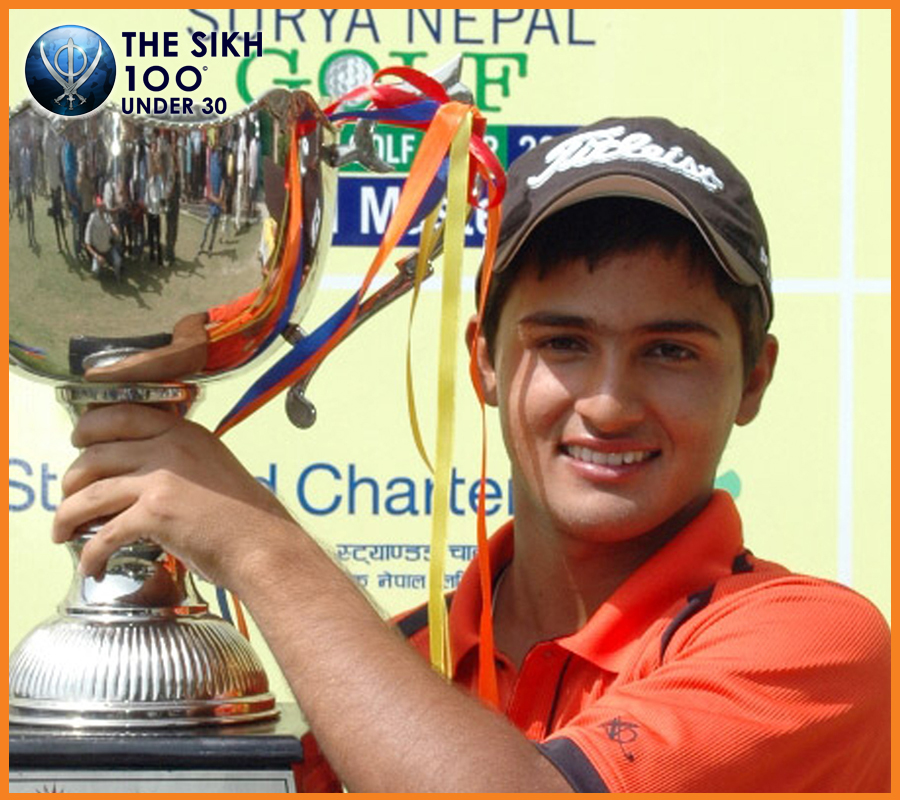 Ashbeer is India's number one junior golfer. He is the nephew of Baljit Singh Saini, who is an Olympian and Asian Games gold medallist for India in field hockey.
Kabir is the youngest Indian and Sikh serving as a PTE in the Territorial Forces-Infantry Regiment in the New Zealand Army.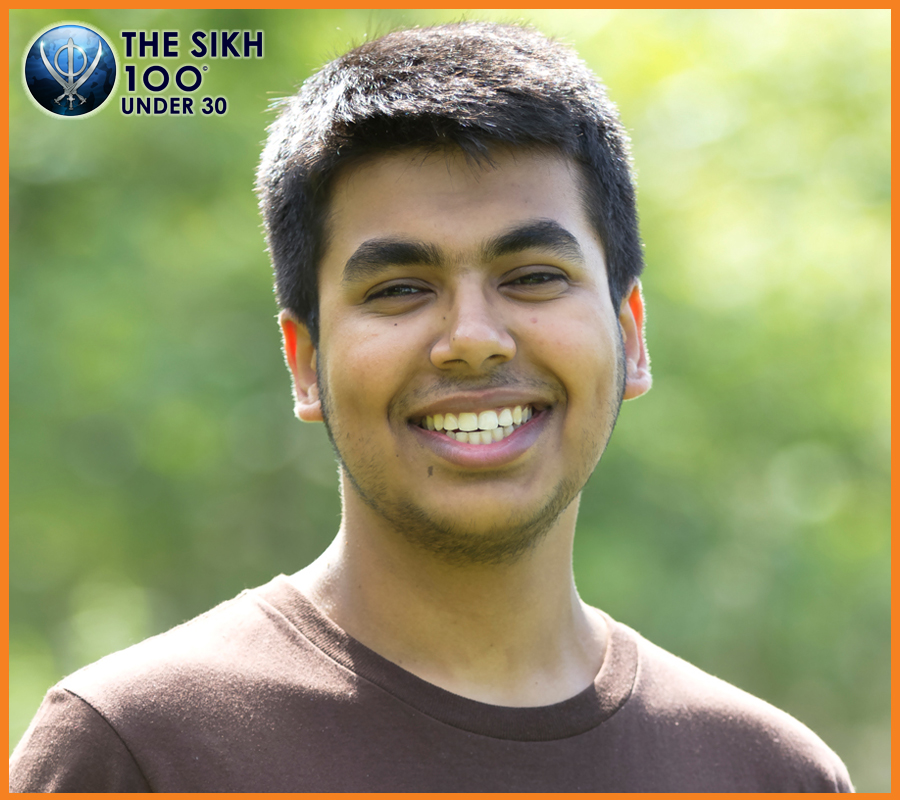 Harnoor is the founder of the Peace Welcome Club, he lives in Georgetown, Ontario with his family and he is a high school student.
Simar Singh is aged 15 and he studies in Bhupindra International Public School. He is the world's youngest Sikh researcher/historian.
Amrinder joined Mumbai City FC for the Hero ISL 2016 after previously representing ATK, Bengaluru FC and Pune FC at different stages in his career.
Samrath Singh '22 grew up in New Jersey. His baseball debut was February 29, 2020, BC played a game against Fairfield University that quickly turned into a laugher.
Gurlaine is known for her work on EastEnders (1985), Holby City (1999) and Doctors (2000). She is a talented young actress whose credits include BBC One's Eastenders, Doctors and Holby.
Karan is an American actor. He portrayed Chirag Gupta in the Diary of a Wimpy Kid film franchise and Ravi Ross on the Disney Channel Original Series Jessie and its subsequent spin-off Bunk'd.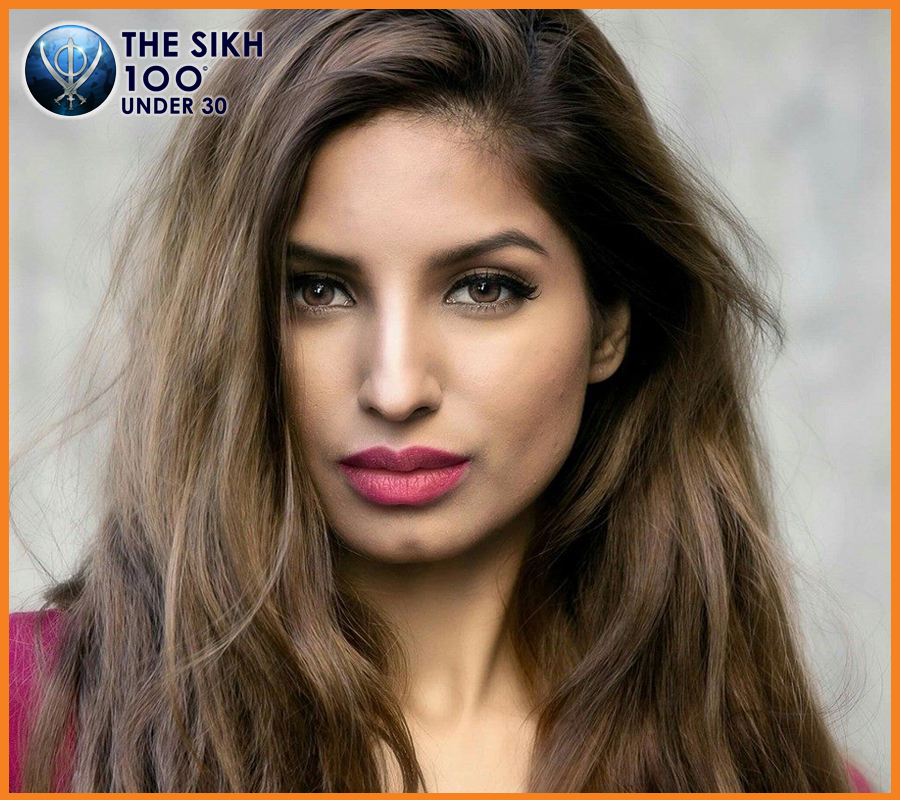 Sonia was born in Oslo, Norway. She is an Indian-Norwegian model and was crowned Miss India Norway and she represented Norway at Miss India Worldwide 2015.
Prabhsukhan, currently 18 years old, had a stellar domestic season in the Hero I-League 2018-19 for the Indian Arrows.
Germanpreet is a graduate of the Tata Football Academy. He was picked up in the draft leading up to Hero ISL 2017 by Chennaiyin FC and played seven matches for them.
Gursimran Singh (born 15th December 1994) is a National field hockey player who used to play as a forward. He is currently serving Delhi Hockey in the position of Vice President.
Jahan, has broken the glass ceiling. She is one of the few, and was definitely the youngest, female dhol player.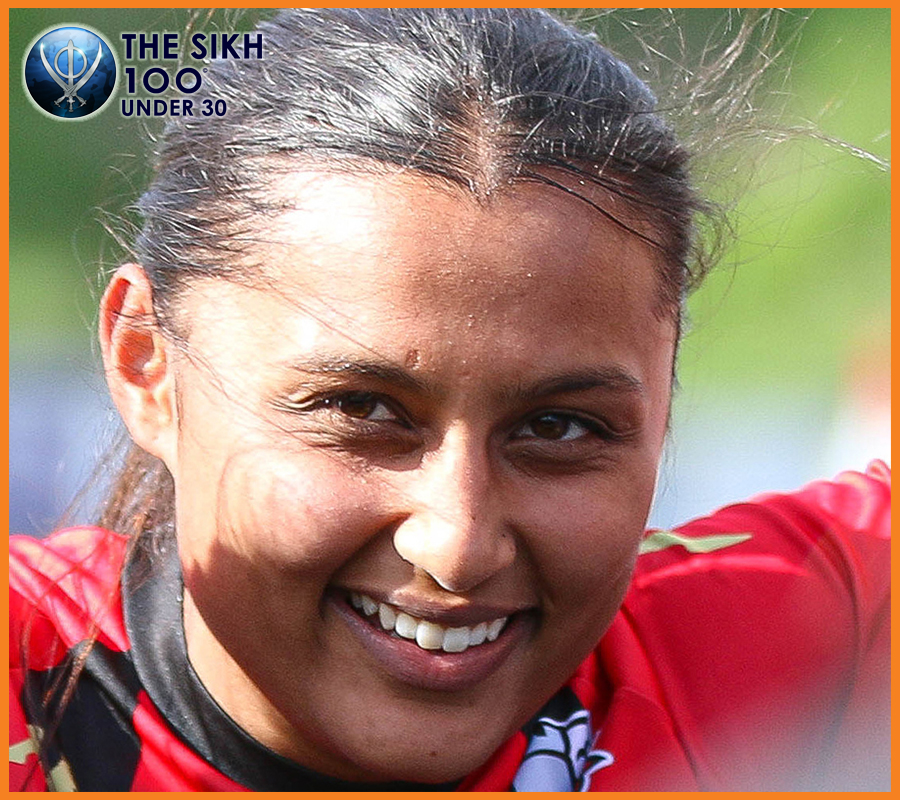 Simran Kaur Jhamat (born 22 January 2001) is an English professional footballer who plays as a midfielder in the FA Women's Championship for Bristol City.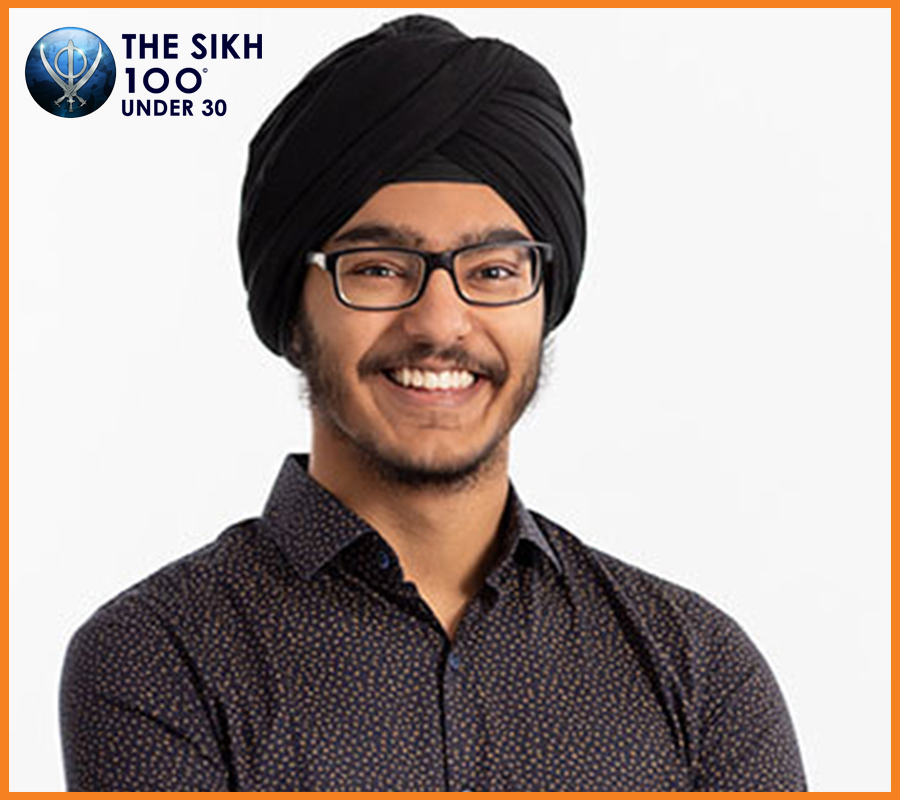 Abhayjeet Singh co-founded Break The Divide in 2016 when he was only 14. Since then, 1,000 students in 20 schools from eight countries have got involved.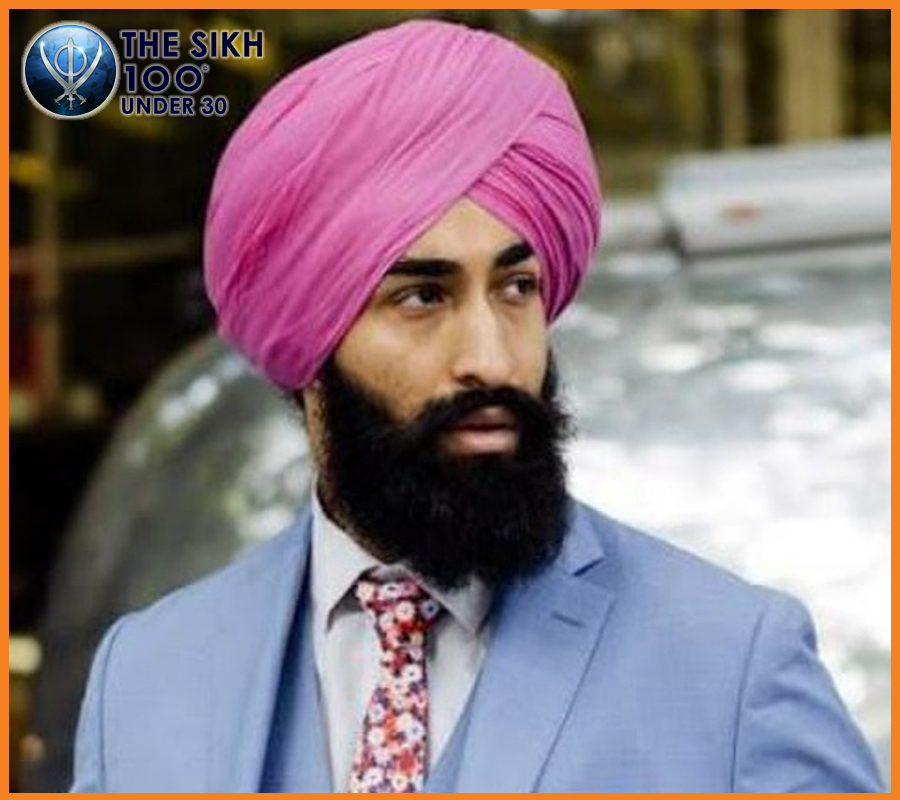 Rajvatan, moved to the UK in 2006 from Punjab. In 2017 he completed his Masters in the Science of International Politics from the University of London.
Gurleen aka 'Glam by Gilly', is a rising freelance HMUA based in Brampton, Ontario. Gurleen has over thousands of followers on Instagram and continues to grow her following every week.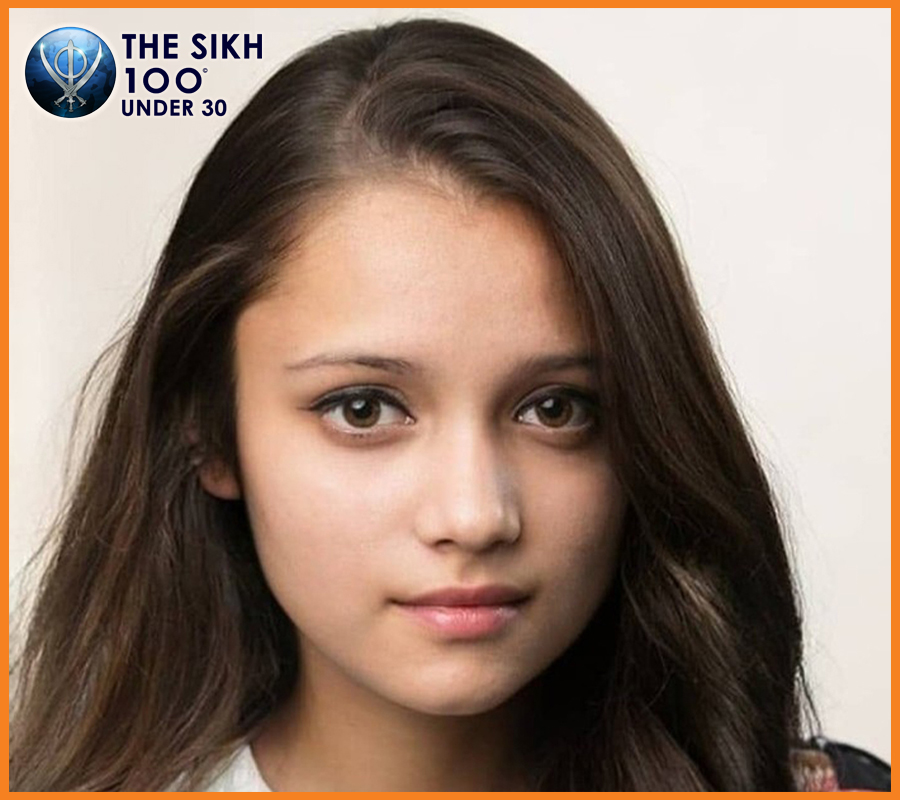 Harsimran Kaur is a 16yr old Indian author who has written and published two books. She started writing poems and short stories at the age of ten.
She was drawn to singing at a young age, and her willingness to learn led to being on the winning podium at school competitions and singing at her high school graduation.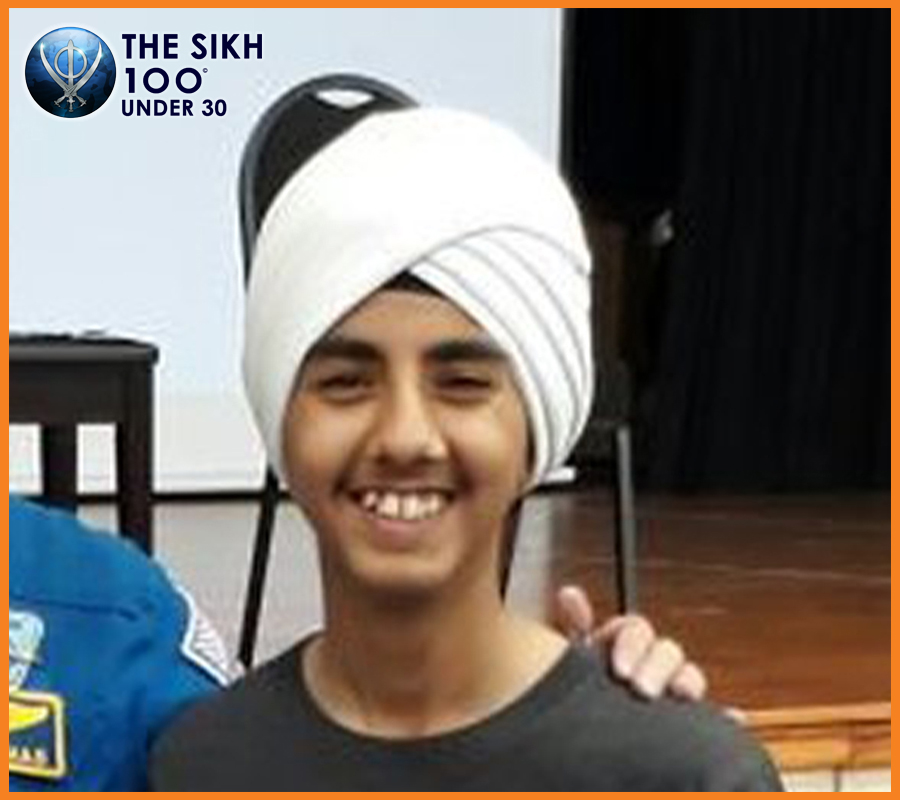 Rajveer Singh is a Space Ambassador of The Mars Generation and a member of the Cape Town Space Society.
Tarina Kaur is the Co-Founder and Director of Young Khalsa Girls and Co-Founder and president at The Greater Good Initiative, a youth led policy think tank.